Mobile Yoga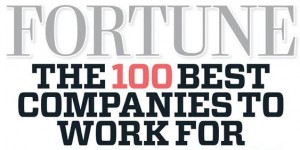 Every HR manager wants that coveted "Best Company to Work For" award. One of the most fun, easy ways to inspire and motivate your employees is to offer yoga classes at the office on a regular basis. Yoga classes are a low-cost and innovative solution for companies wanting to reduce health care expenses, relieve workplace stress and promote employee well-being. Healthy employees are more productive and more cost effective. In a recent study on worksite health programs by the American Journal of Health Promotion, corporations realized $3-$6 in savings for every $1 invested in wellness programs.
Chakra 5 yoga classes are fun, sensible and encouraging. We respect deeply all levels of students and all body types. Our#1 priority is to make sure you have fun, feel challenged, and do it all safely!
How It Works
You Provide the Space: we come to your office, school, rec room, etc at the arranged day/time for the class or class series. We provide your HR representative well ahead of time with an attractive and handy printable packet of information to promote the class: a description, FAQ and sign-up sheet.
We Provide the Experience: demonstration, hands-on instruction (breath, physical poses, meditation), music. We often provide take-home handouts and articles on stress management or a step-by-step outline of the class to practice at home.
Our 1 hour classes are based on the classical Hatha style of yoga, sometimes borrowing a bit from other styles like Vinyasa, Restorative and Kundalini. Classes can be customized to meet specific needs ("yoga for runners", "yoga for stress", etc).
Popular frameworks for classes:
Yoga Basics: A good orientation class to get a solid understanding of the basic fundamentals of yoga. We'll guide you through some breath and meditation techniques, and a series of beginning seated and standing poses. Extra special attention is given to students to make sure they are in safe and correct alignment. Recommended for beginners.
Focus & Flow™: Skip that Starbucks and get revved up with a yoga class practiced at a more vigorous pace. We incorporate more movement, strength poses and core work into this class for those seeking a bit more of a "workout". Recommended for advanced beginners/intermediates who are more familiar with yoga.
Power Down: We guide you through a series of gentle, flowing poses and stretches coupled with meditation and breathing to help you loosen up and wind down from a stressful day. Recommended for all body types, all levels.
Wellness Events
Consider hosting a wellness event for your company. We've held events that were informative, fun and inspiring. Wellness events can be approached in many different ways, but they usually include live music (DJ or performer), a yoga class, stress management workshop and food.
Cost:
If classes are free to employees and subsidized by the company, we offer a flat rate of $125/class. The more people that sign up, the better value!
A minimum package of 4 classes required ($500).
OR.. let your employees pay for the classes at $10/person. Again, a minimum package of 4 classes required with a minimum of 10 people signed up. (So each employee would pay $40 for a package of 4 classes).